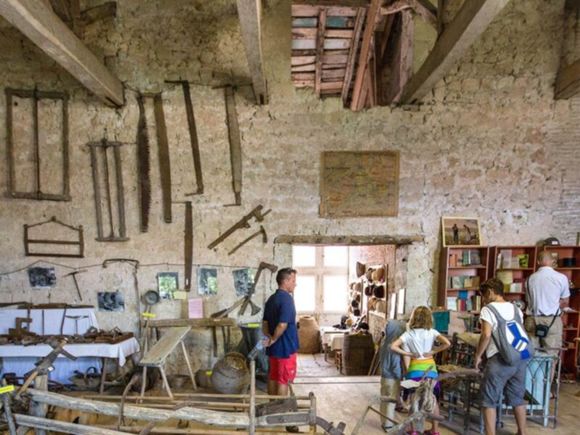 Description
Évocation de la vie quotidienne de la fin du XIXème à la moitié du XXème siècle.

Evocation of the everyday life of the late nineteenth to the mid-twentieth century. Tools of local crafts, farming tools, pottery and objects of the family life of the inhabitants of our village at that time. In summer, open Thursday to Saturday from 14:30 to 18:30 and Sunday by appointment. Out of season, open on Tuesday from 9am to 12pm on Wednesday from 14h to 17h and Friday from 14h to 16h.
dsio.detail.titles.languesParlees
/* col-6_sm-12 */ ?>
Opening
Du 01/07 au 31/08, tous les jeudis de 14h à 17h.
S'adresser à la mairie
Possibilité de visites sur rendez vous (06 45 38 99 15).
Prices & payment
Accès libre. Libre participation.
Location
dsio.detail.titles.objetLien